Gregg M. Koval, M.D.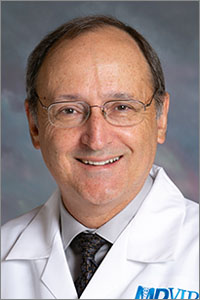 As a board certified Internal Medicine Physician with over 25 years of experience, I have enjoyed long-term relationships with my patients. My partners and I are committed to being your healthcare partner and to providing "Treatment and Education for a Lifetime of Health."
As a member of the MDVIP network of physicians, I have transitioned my practice to a smaller group of patients who are looking for a physician offering retainer based medicine.
• For more information on the MDVIP services, please visit http://www.mdvip.com or call 404-250-6713.
I look forward to meeting you soon,
Dr. Gregg Koval
Education
Residency, Internal Medicine, Emory University – Affiliated Hospitals - 1985
Doctor of Medicine, Emory University School of Medicine - 1982
Bachelor of Arts, Rollins College, Winter Park, Florida – 1978
Certifications
Board Certified, American Board of Internal Medicine
Hospital Affiliations
Current Practice
Center for Medicine, LLC, Atlanta, Georgia (2000 – Present)